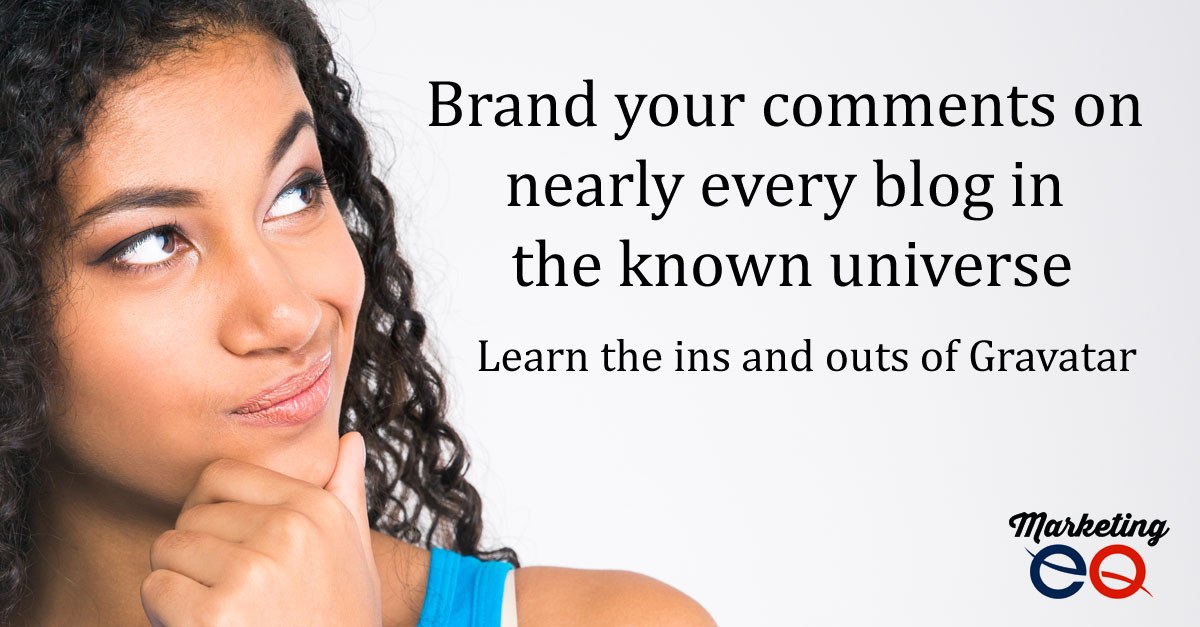 If you've ever commented on a blog, you've probably seen that other people had cool icons associated with their usernames. Sometimes it's their logo, sometimes it's a personal photo, sometimes it's their favorite catch phrase. No matter what it is, they've got a way to express themselves or incorporate some of their business' branding into their online socializing, and you're left out. Not cool!
In many cases, the secret is GRAvatar, or Globally Recognized Avatar. Gravatar is a centralized service that associates icons with email addresses, and it's in use on literally millions of websites.
It's really easy. Just visit http://en.gravatar.com/ and click "Get your Gravatar today." Follow their simple steps, and you'll be on the way to joining the cool kids' club with a personalized icon that can follow you nearly anywhere online.
Often, if you've scoured a site to try and figure out how to upload your own photo and have found nothing, the reason could be that there is no place to upload the photo on that website at all — instead, they call out to Gravatar.
The upshot of this is that if you ever rebrand and have a new logo – or if you ever get a new headshot to replace that ten year old one of you still in braces – you only have to upload the new image in one place to see it update across every website that uses Gravatar for its user icons.