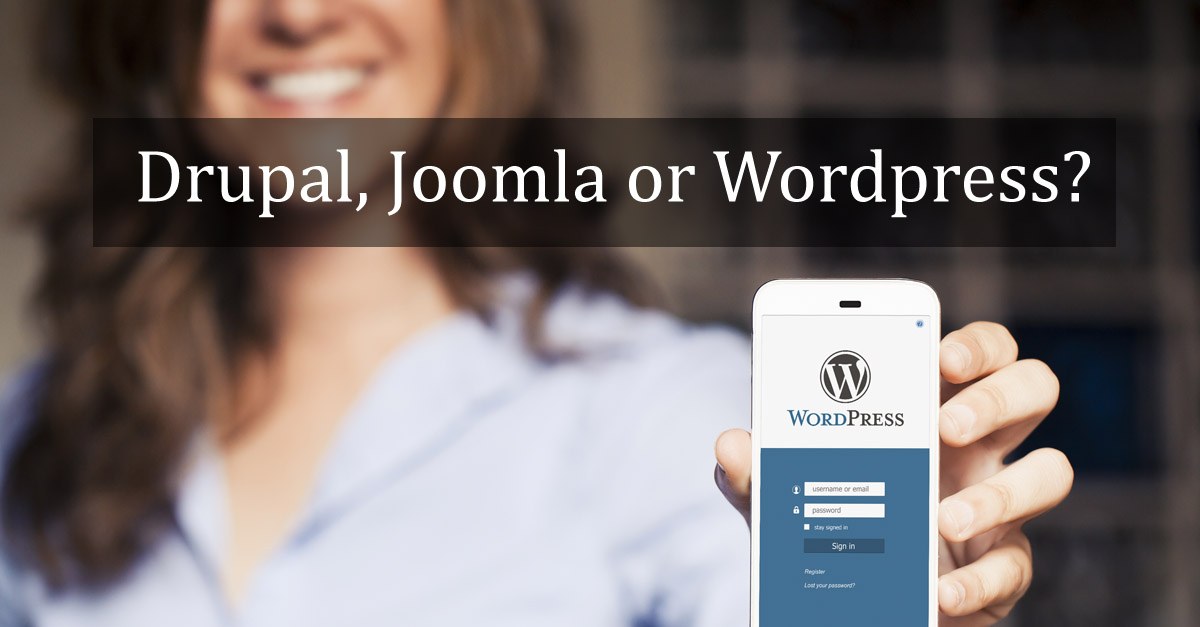 Some time back I was contacted by a potential client who had invested many thousands of dollars in a website built using Drupal; not happy with it, they invested many thousands of dollars in a website built using Joomla, and still weren't happy. Why? They were confused all the time about how to update their sites. They kept hearing that for ease of use, they should switch to WordPress, and we were the agency to make that happen for them. They had one burning question for me:
We are very curious why people would convert from presumably expensive drupal or joomla sites to WordPress.
Here's what I told them:
Joomla, Drupal and WordPress are all Content Management Systems, which means they handle the images and text that goes on the various pages, blog posts or products displayed on your website. They also handle linking those pages together in various forms of navigation, and provide you with an interface for adding and editing those elements. And when we're talking about just the content management system, Joomla and Drupal are the same price as WordPress: Free. They are all "open source" content management systems that handle your data in different ways.
They all have similar feature-sets, and are mostly different flavors on the same idea.
That said, pretty much everyone I've ever worked with has found a well-crafted WordPress site easier to use than a similarly tailored site built on any of the alternatives. This doesn't seem limited to my clients, as WordPress is winning the content management system war by a landslide, with 75 million websites using it (roughly 20% of publicly accessible websites).
Most of the actual investment in building a website is in customizing the CMS to handle the specific types of content that you want (Whether that's blog posts or e-commerce products), and then in getting a custom theme to control how all that content you've entered is displayed to the world. Prices for doing these customizations range wildly per developer — you can find designer and developers in nearly any price bracket (and at many levels of skill!). Some people also opt for getting something pre-made that matches their needs "close-enough" rather than having a custom job done, which can run from $20 to $500 and again, has varying levels of quality — and for many businesses, still requires the hiring of a web designer or developer to fully make use of that theme's features.
If the flavor of Drupal/Joomla's content management system is intuitive to you, and you find you frequently know where to go to find the setting you want to change, then it could still be the perfect platform for you. If not, I suggest giving WordPress a try – and when the new website is ready, going through a customized training program with us so we can make sure you and your staff are comfortable working your site!