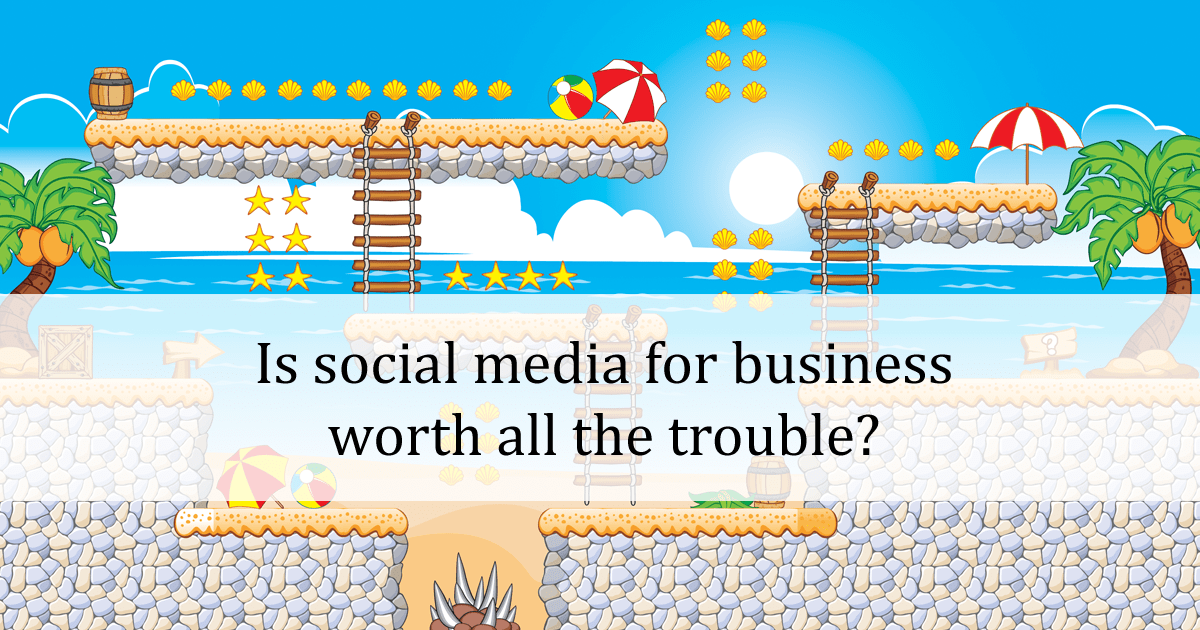 In our last few posts, we've been discussing how to understand Facebook's criteria in deciding which of your business posts to show to which people, and how to make it more likely for the posts you most want to get attention to achieve that organically.
Facebook tends to be one of the hardest social media platforms to compete on, but with any social arena, you might start to ask yourself: is going to all this trouble (and potential expense) to produce "social" content worth it?
Here are just a few of the benefits to getting social right:
It's a way to showcase to your customers and potential customers that you are helpful, engaged, involved and friendly.

It helps to answer the question, "why should I buy from this company instead of one of their competitors?"


It can showcase the values that you live by as a company. 

It can be an excellent way to stay top of mind (and in the good graces) of past customers, so they become more likely to be returning customers.


In today's world, it can be offputting to some customers if you don't have a social presence, almost as if you are hiding something you don't want them to know.

It can help you gain valuable customer insights — Social media generates a huge amount of data about your customers in real time.
It can boost and improve other marketing strategies like content marketing and search engine optimization (SEO).
Social media and video viewing are the two most popular online activities, together accounting for more than a third of all internet time. — ComScore 2017 Cross platform "future in focus" report
As a marketing method, social media tends to be a long-term strategy with a slow build but steady benefits over time. It fits into the larger category of "inbound marketing," almost all the methods of which have similarly slow builds. But, unlike most traditional methods of marketing, inbound marketing strategies often continue to result in new customers even 2-3 years after you've stopped investing into them. If that sounds appealing, we definitely recommend you go read our blog post about inbound vs. outbound marketing (or just give us a call to get you started on an inbound marketing program. That works for us too!)
The least you can do
Register your business name on ALL the social media platforms you can think of. Even if you never plan to use these accounts, the last thing you want is someone else registering your business name and pretending to be you. Parody accounts happen, but you don't need them happening on a handle that's your real name. Hold onto your logins for safe keeping – you never know what your marketing strategy might become as your company grows.
But for right now, pick 1-3 of those social media platforms that match the general audience you're looking to target, and start out slow. If you're looking for a minimal social media strategy, you can start with just one post per week on each of your selected platforms, and work your way up to three posts. There are plenty of tools out there to help you schedule your weekly posts in advance.
If you're a clever writer, your social media platforms can be integrated into larger content and SEO strategies with ease as well.