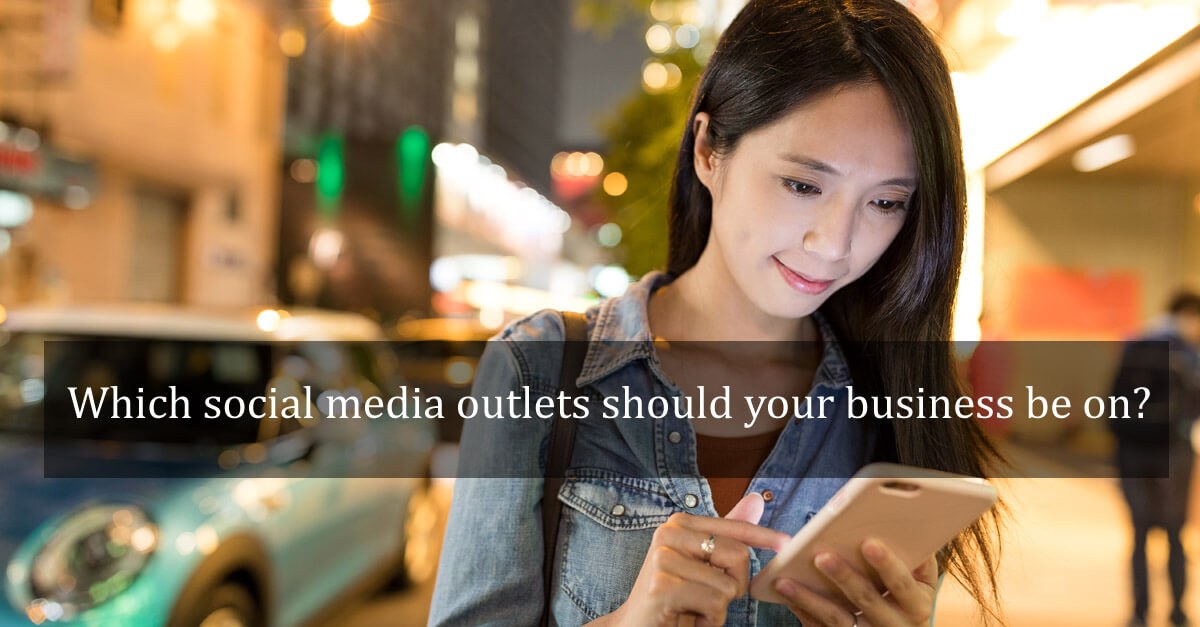 Which social networks you choose to utilize as part of your social media marketing plan will largely depend on the audience you're trying to reach, and even what kinds of content you want to post. Here's a brief overview of your options to get you started.
The networks you must be on
Facebook is not optional for business. There's really no demographic that doesn't use it, and heavily. Those between the age of 18-34 tend to use Facebook a rough average of 900 minutes per month — That's 15 hours of total usage! And believe it or not, people who are 35+ use Facebook even more, clocking in at almost 1,000 minutes per month. Facebook has made itself nearly indispensable, with options for detailed targeting, live videocasts directly to your customers, creating private discussion groups and more.
Google+/Google My Business may have a much smaller audience share than Facebook with humans, but what about the bots in charge of scoring your SEO rankings? They absolutely love Google+. Make sure that you have a business page with Google, and are keeping the basic information on it (such as open hours, current deals, etc.) scrupulously up to date. If you can use a tool that updates both Facebook and G+ at the same time, so much the better!
We also recommend LinkedIn, both as a business page and for the individual profiles. At a minimum, your company's CEO or founder(s) should be represented there. Especially when dealing with small businesses, having a robust LinkedIn profile that details the accomplishments and qualifications of the founder(s) can help to bolster trust in your company.
While Facebook's users mirror the internet as a whole, Snapchat, Instagram and Tumblr have a younger audience profile — ComScore 2017 Cross-platform "future in focus" report
Other options
Instagram
For many years, Instagram was second only to Facebook. For the first time, Snapchat has taken their second place crown, but only by a hair. If you aren't super fond of writing and prefer to share photos instead, Instagram might be the perfect choice of platform for your business. Beautiful product, progress, work life, or inspirational photos are all great places to start with Instagram. 45.8% of Instagram's user is in the age range of 18 – 34. It is the least well-adopted social network amongst seniors, so avoid it if your audience skews toward those 50 and over.
Pinterest
The primary activity on Pinterest is "pinning" images and links of interest, often grouping them into categories. The half-life of a Pinterest pin is 1,600 times longer than a Facebook post, so your best content might pop up 4 or 5 months after it was first pinned. This can be attractive for businesses with a lot of content to share and little time to do it in. In 2017, there were about 150 million people who regularly used Pinterest, with 70 million of those in the US. While 81% of Pinterest users are female, about 40% of new signups are men, so the network is slowly working to balance its gender demographics.
Twitter
With about 313 million monthly active users, Twitter is an attractive option for businesses because of the high engagement of its users. According to Hootsuite:
One thing to know about Twitter is that they support more than 40 languages, which has made them popular worldwide — 79 percent of Twitter users are located outside the US. The top three countries by user count outside of the United States are Brazil, Japan, and Mexico, and there's also major Twitter adoption happening in India, an important emerging market.
Snapchat
Snapchat's demographics skew younger than any other social network, and their adoption rates have been booming, making them the second largest social network by 2016. Its popularity among younger users is so great that it now attracts most 18-24 year-olds and almost half of 25-34 year-olds!
Tumblr
Tumblr users skew young, and they tend to be highly engaged. Unlike most networks that encourage quick, short messages, Tumblr puts an emphasis on long-form, multi-media blog posts. This means that users spend more time creating and reading what's on the site. In fact, according to a 2012 Comscore report on the subject, more total time was spent on Tumblr than on bigger social networks like Twitter, LinkedIn, and Pinterest despite Tumblr's smaller number of users.
Tumblr is strong with teens and young adults interested in self-expression, but only 8% of U.S. Internet users with incomes above $75,000 use Tumblr.
Tumblr skews toward female demographics, with about 68% of female users.