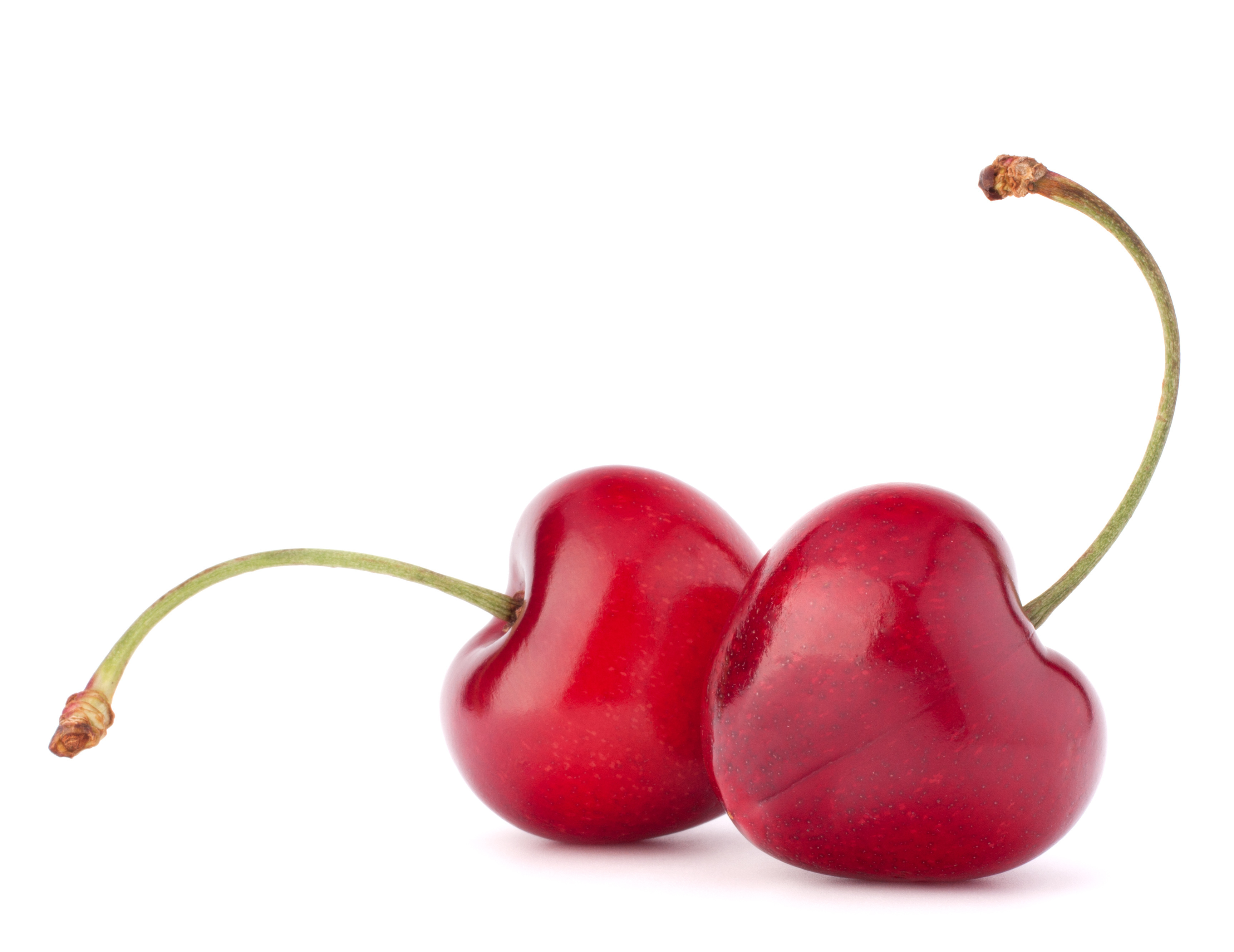 Recently, we were working on producing a document that was packed full of juicy facts about Washington state cherry production. Unbeknownst to us, cherry farmers have been crushing it this decade, delivering nearly 60% of the US sweet cherries to all households. What's more, sales topped over $408M in revenue for Washington in 2015.
To us, all these numbers were fascinating, and tell a bold story about Washington cherry farmers. But we know that to many these are just dry numbers on a page. It requires context – sometimes visual context – to give numbers an emotional impact. We didn't want the brilliance of Washington cherries to go unappreciated by anyone, so we turned those numbers into data visualizations.
A well-designed graph can do wonders for comprehension and retention of a piece of data, as well as give emotional weight to a set of numbers. And there's lots of ways to be creative while still retaining accuracy. Take this pie chart for example:
See how cooking up a simple graphic can grab your attention (and your imagination) in a way that raw numbers just can't?
Here's another example, this time of a "tarted up" bar chart: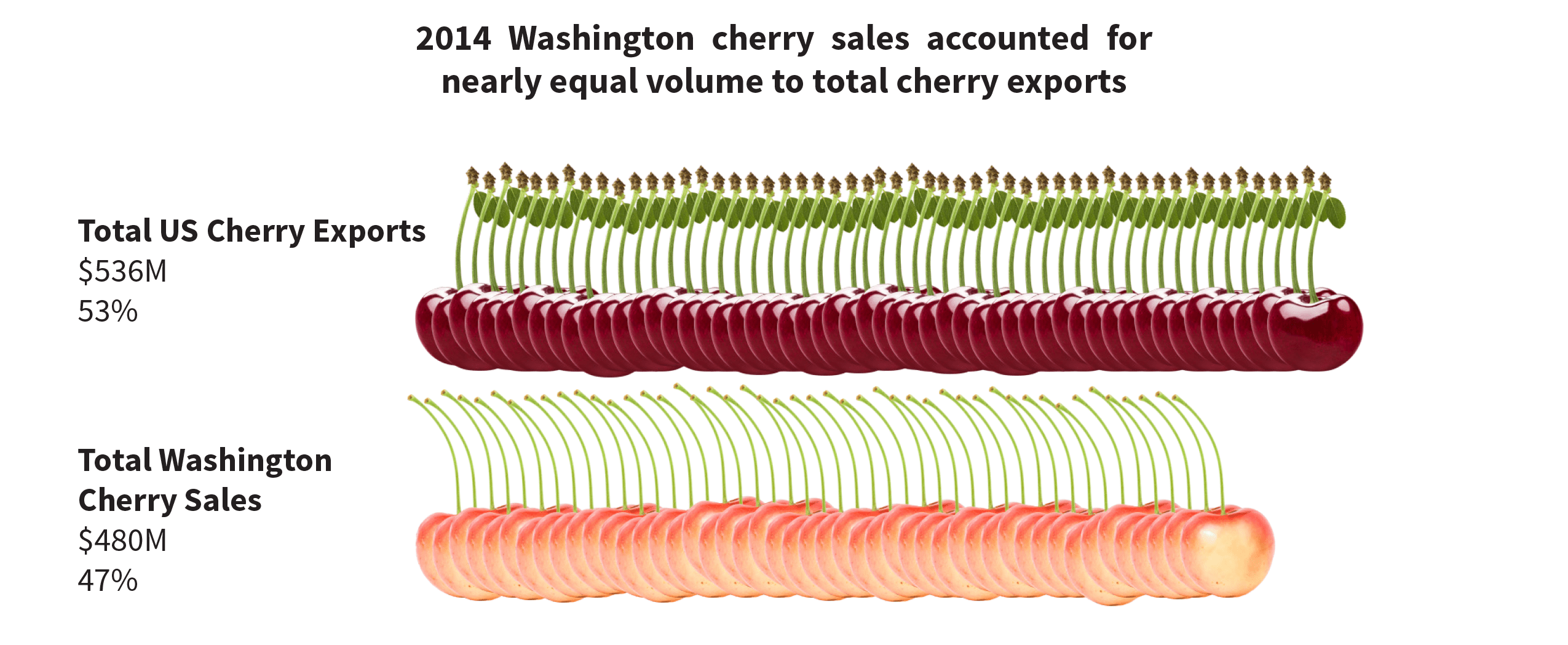 Visualizing data can be as simple as making one object larger than another. Here's a market share comparison depicted in cherries of the appropriate size relative to one another: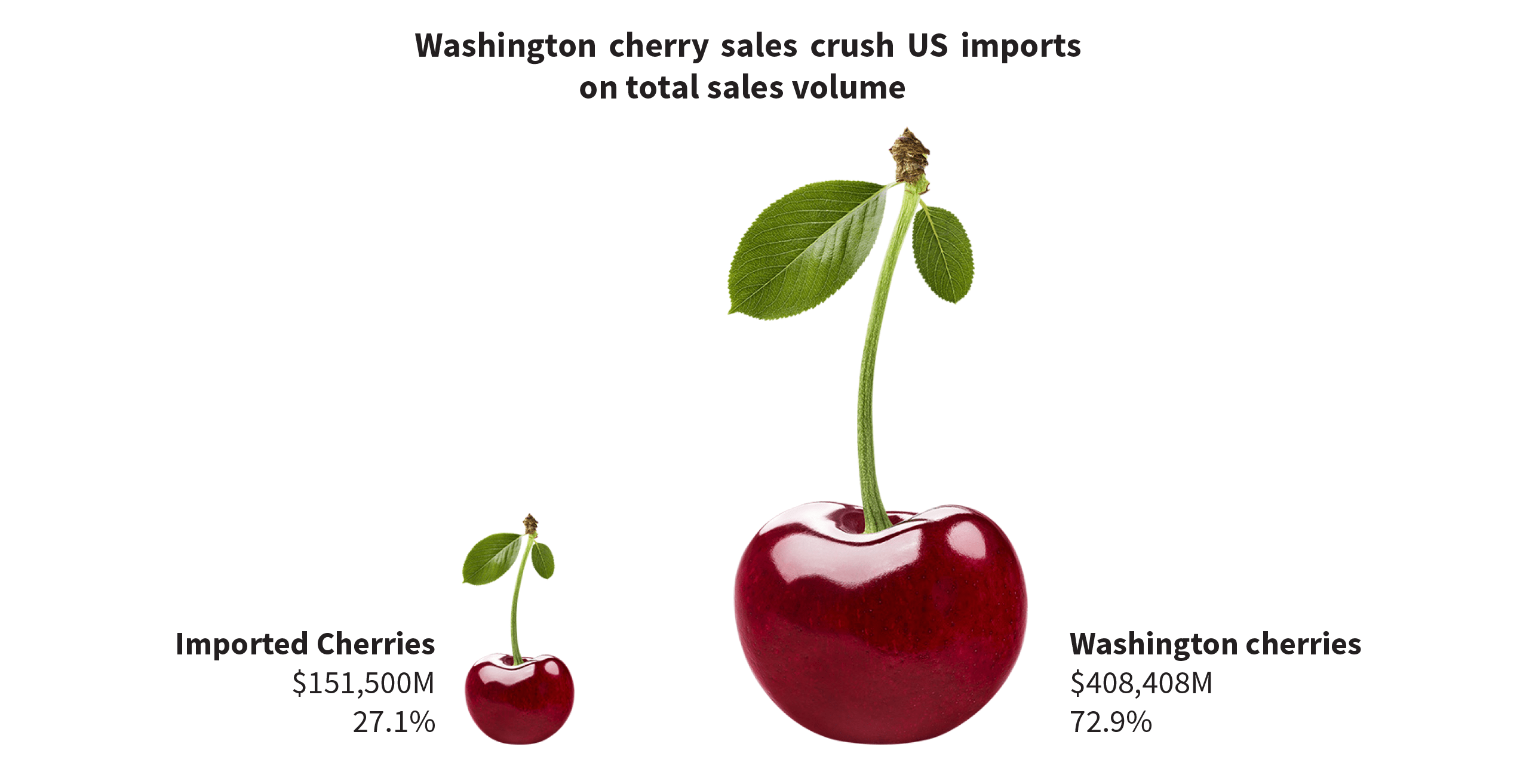 The next time you have to present a report filled with dry numbers, we hope you'll remember these simple techniques for engaging your audience, firing up their imaginations, and making them really care about those numbers!
Everyone who has seen our cherry charts so far has complained that the one problem with them is that they're left craving cherries. But don't worry, summer's coming and prime cherry season is right around the corner!