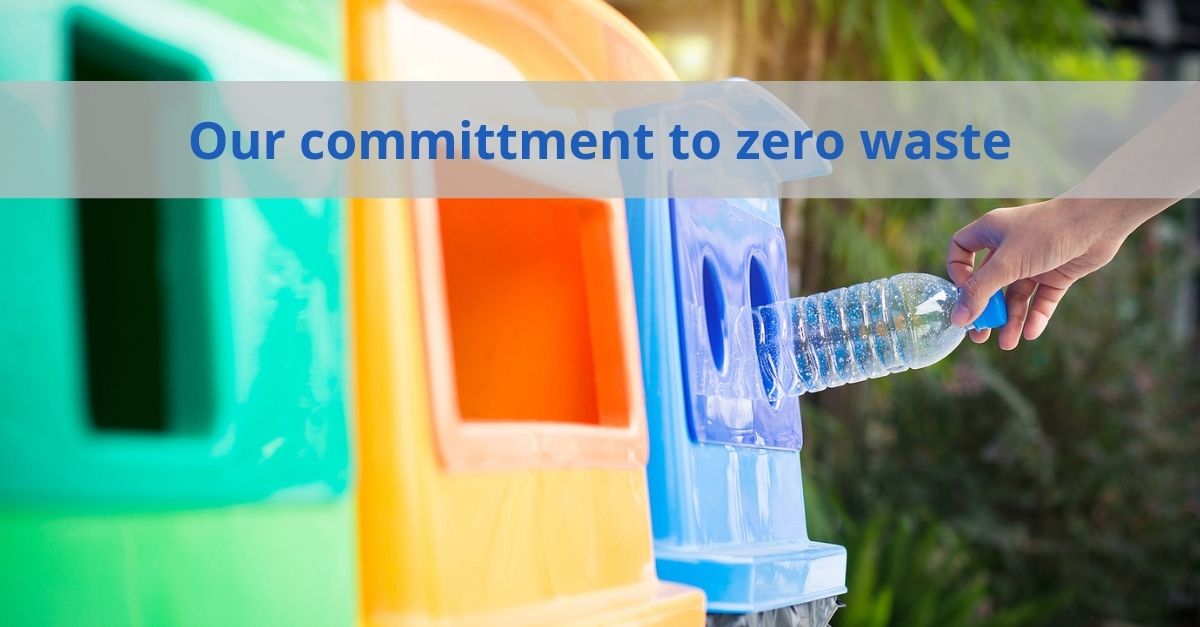 TerraCycle is an organization that gives us a new way to manage non-biodegradable and non-recyclable materials. By purchasing containers, or getting free containers from sponsoring organizations (below) we can reduce landfill.
Below are some companies that use Terracycle boxes to manage their waste. Before I go too far, I have to mention that when I was getting my Subaru Tribeca fixed last week at Dick Hannah Subaru, I noticed four of these containers in their break room. Yay! Terracycle is catching on. While flying our collected materials via airplane across the country to the east coast isn't the ultimate answer, it is definitely preventing unwanted plastics and non-recyclable items from landfill, and helping us to buy smarter so we don't fill up the containers! Along with Vancouver,  Seattle is even having a difficult time managing its plastics.  Here's the box MEQ uses. We pack home everything from the office that is not recycled in Vancouver (excluding biodegradables) and also recycle at home too. Here's a screenshot of what we use:



Other participants in 2019:
LIMELIFE BY ALCONE three (3) year contract, cosmetic and personal care, approximately $75,000 per year (to TerraCycle)
HERBAL ESSENCES, one (1) year program, non-recyclable hair packaging, estimated $125,000 per year
Reckitt Benckiser, three (3) year contract, items and packaging, estimated $100,000 per year
BACARDI, two (2) year program, packaging, estimated at $60,000
THE NORTH FACE (VFC), two (2) year program, polybags at North Face showrooms, dealers and specialty retail customers (Campmor, Ramsey Outdoor), approximately $80,000 in 2019
MGA ENTERTAINMENT, one (1) year Full Services Program, LOL Surprise! Dolls, accessories and packaging, estimated total $120,000
GERBER USA, three (3) year program, entire portfolio of no-recyclable packaging, estimated $125,000 in its first year
If you are a business – why not GET one of these boxes, paid for by participating corporations and invite your customers to recycle!
Marketing EQ is working with TerraCycle for both managing consumption and reducing waste, and also to create other champions of change for our planet. Thank you for being a part of this fun project to take recycling to a whole new level.
We are devoting an entire website to education, resources and TerraCycle locations. This will be a work in progress, and I hope you will join us in finding new ways to enjoy our world without destroying it in the process.
Together, we must rethink how we consume products. Let's be smart and do what the nine-year old who visited my booth at the Recycled Arts Fair said "Ask yourself, do i really need it". From the mouth of babes! Try buying bulk and using your own containers as often as you are able. Now, I often ask myself, "is there another way to access what I want without creating additional waste?" Sometimes it's practically impossible because manufacturing wraps practically everything in it (Excluding IKEA – Respect!) and it's covering nearly everything we purchase, unless it's glass or metal. By stopping our spending where it's not essential, we are not only making a difference, but this will send a message to manufacturers that this is not going to work for us anymore. Losing precious market share will create the opportunity for manufacturing to retool their packaging, like Bamboo! That's another subject for conversation!
We are just starting the process, and it's a volunteer effort above and beyond our day-to-day operations. We welcome any feedback and look forward to learning from you about what is working in your neck of the woods. We will do everything we are able to assist you in finding opportunities for change in your neighborhood.
Below: Six months of plastic waste fit into my first TerraCycle container and I was actually shocked it all fit! It's all shipping out 7/15/19 and it feels really good to see this getting repurposed.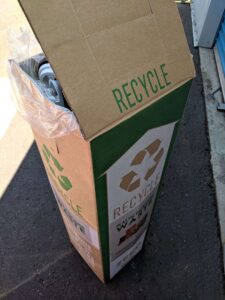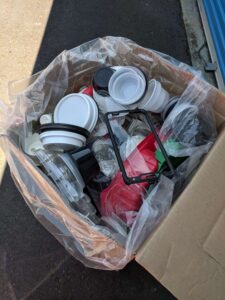 Here's some additional information about the program. Feel free to call if you have questions. Please reach out after 5pm Monday-Friday.
TerraCycle-Flyer-R2
[/fusion_text][/fusion_builder_column][/fusion_builder_row][/fusion_builder_container]