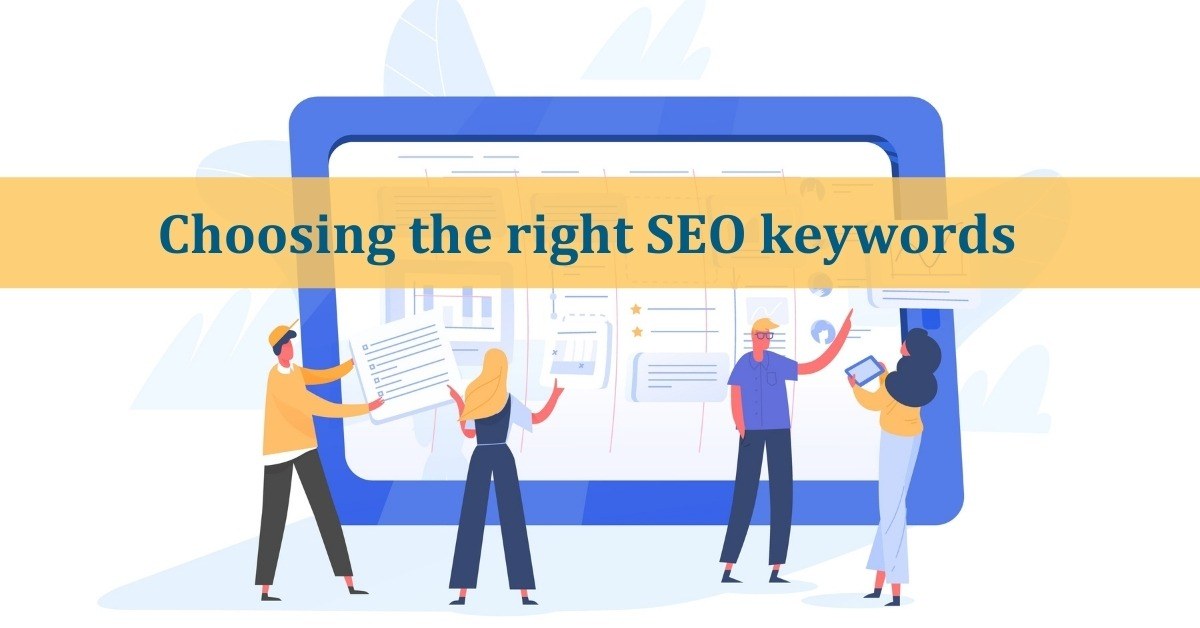 When choosing keywords to target, there's a strong element of strategy. We are looking for:
Directly relevant keywords, that most likely indicate someone who wants to buy (or research) the product that you are specifically offering. That could be a few hundred keywords or phrases, let's go deeper.
A good balance of keywords / search volume vs. competition. The higher the competition, the longer it will take, the more effort it will require, and the higher the investment required to capture that market. When evaluating accessibility to keywords you bid on –  here's a question to ask yourself  – If a good keyword only gets 100 searches a month and the competition is extremely low, and a top keyword gets 10,000 searches a month with very high competition (higher bid costs), will access to 100 people make a dent in your lead generation and sales? Here's another way to think about it: If you sell items that are .50 cents per item, you won't make much money on low competition keywords. If however, one sale equals thousands of dollars, it should be worth consideration. And, there are thousands of short tail and long tail keywords and phrases to consider and evaluate. If you are using Google Ads, Google will use AI and make recommendations. Remember, Google is trying to balance out the market, so that may or may not be in your best interest. Evaluate what they are offering up as best ideas and weigh it against your web content and customer wants/needs.
A combination of keywords and phrases. To get any traction, you will want to consider a combination of keywords. But, don't forget, if you are bidding on these keywords,

they must be listed on your website

. This factors in the quality score issue – if you promote keywords that are not reflected on your site, this is considered a content mismatch. The search engines look for this, so it you are uncertain, it might be time for a content evaluation.  Good SEO companies ruminate on this subject, and work with you on content to ensure it's a good reflection of what you are promoting.
Clients committed to content generation. SEO is a considered a long game in marketing – you win over time, by having organic content that is valuable, authoritative and relevant on your site FIRST, then you fight your way up through organic and paid (yes, I said fight.)

Clients who are most successful at SEO are companies committed to content

– quality content that bring readers into their world. This is long-form content – like blogs, books with individual chapters to promote, videos, Q&A, and more.
Singular keywords on web pages. If you try and use too many keyword on your web content, on a singular page, you will be perceived as keyword stuffing and your quality score could drop. If that happens, and you are spending your money on ads, you will pay more but get less for the spend. If don't have quality content – you will be pushed to the bottom of search; Google in particular may even pause your campaign until you fix this. Start with your website first – and you can use as many SEO keywords and phrases that are relevant to your business – but not combined, only on singular pages.
Keywords that can be easily and naturally worked into existing pages on your site. Look for keywords that are easy to integrate into your existing content.  If you don't have any content with these keywords, you will need a content and keyword strategy.
Good SEO is time-consuming, thoughtful and a significant investment. Don't be in a hurry, and make sure you consider all the options. We actually show our clients the universe of keywords for starts, so they can see all the ways people search for their products or services. You can also define negative keywords from these top lists, and make sure your SEO team doesn't use these in organic or paid content.
Need a good SEO keyword strategy? Give us a call and request a free 30 -minute consultation. (360) 737-9888.