SEO: Search Engine Optimization.
Get better insights to plan and predict your sales leads. We'll apply the best methods to generate higher-quality website traffic.
Search engine optimization (SEO), properly implemented, is worth its weight in gold in terms of web traffic and lead generation. While Advertising creates a single impression, organic SEO offers a compound effect for your search rank and improves over time.
Some actions are required for initial setup on your website, including connecting technologies for the search engines to crawl the site, with the ability to monitor results. Other methods build month after month. If you want your site to be a leads machine, expect to invest more, ongoing for results.
Let's determine what is right for your business, based on your budget, search goals and needs.
Imagine if 1,000's of companies, all in the same industry were standing in front of you with signs that said 'Choose us', it would be pretty hard to make a snap judgment about who's best. With digital assets, we have the opportunity to create a hierarchy of communication that earns our way into the search engine's favor and build a 'quality score' that creates an earned standing in search rank, creating more lead opportunities.
Every customer and their competitive landscape is unique. Cheap, cookie cutter programs may be nominally helpful, and may not deliver the consistent, long-term results you need. Plus there are other considerations in search rank to consider before you invest in SEO. You can learn more about them here.
The benefits of Professional SEO are unparalleled

Cost efficiency
If you buy an ad on Google, you pay every time someone clicks on it, whether they buy from you or not. But with organic (unpaid) site traffic, gained through effective SEO, you are reaching customers first through your position. Plus, if your content is well-designed with the keywords and phrases that resonate with your priority audiences, your quality score will increase, thus reducing the cost per click. Your campaign will receive more leads for every dollar spent. Without good onsite SEO, spending money on search ads will give you diminished results. We have the expertise to advise you on the right plan for your business.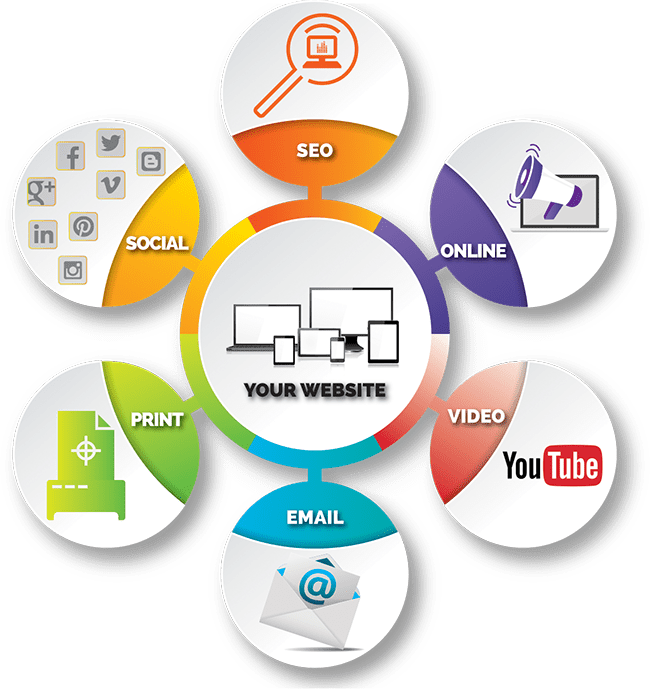 How do you earn the coveted top position in search? Big budgets, a dedicated team, an organic strategy, onsite SEO work, offsite link juice, reputation management, paid ads, maps, directories and more. Do you really need to be number one? Or do you just need to capture the right number of leads?
Get Sensible SEO Services and don't be oversold. We will help you establish a reasonable SEO Budget.
Get bigger returns on your marketing investment with quality SEO
With digital ads, the average conversion rate is 2%. With strategic SEO, the average conversion rate is 4%. What does 2% represent in leads?
Example: If there are a thousand searches a day for your products or services, that's roughly 60 leads a day you didn't get yesterday, and it repeats every day. Plus, search engines will reward good, consistent communication and onsite SEO, so your site will grow in authority and relevance. overtime, and your quality score will follow. That said, we recommend weighing options against your budget to determine a sustainable investment.
Trust & Customer Perception
People trust that top organic business listings are reputable companies, perhaps the best in the category. They also tend to believe that the top search results contain the most reliable information. After all, why else would they show up at the top? With regular SEO practices, you can earn your way up through the ranks. If your SEO is good enough that your top tier listing includes a display of subpages right in the search results, you can gain credibility and visibility that supports your advertising too. But, before you make a big investment, it's important to run an ROI analysis. Need help? No problem, just ask.
Long-lasting results
Optimized pages remain optimized. You can continue to rank highly for optimized keywords for years after your investment into SEO. Remember, search is a moving target, so it requires ongoing effort to maintain top positions – because your competitors may be seeking top spots too. Depending on how thorough the optimizations and how motivated your competitors, your rank could theoretically be maintained forever. Add to this monthly blog content to keep new ideas and inspiration in front of your readers and your brand becomes unstoppable.
Search engines report that when it comes to internet searches, 50-60% of clicks go to the top results. 91% of searchers don't go past page one of the search results. MEQ will identify any barriers in your web presence that will prevent search rank and growth.
Contact us today, and request a free SEO audit