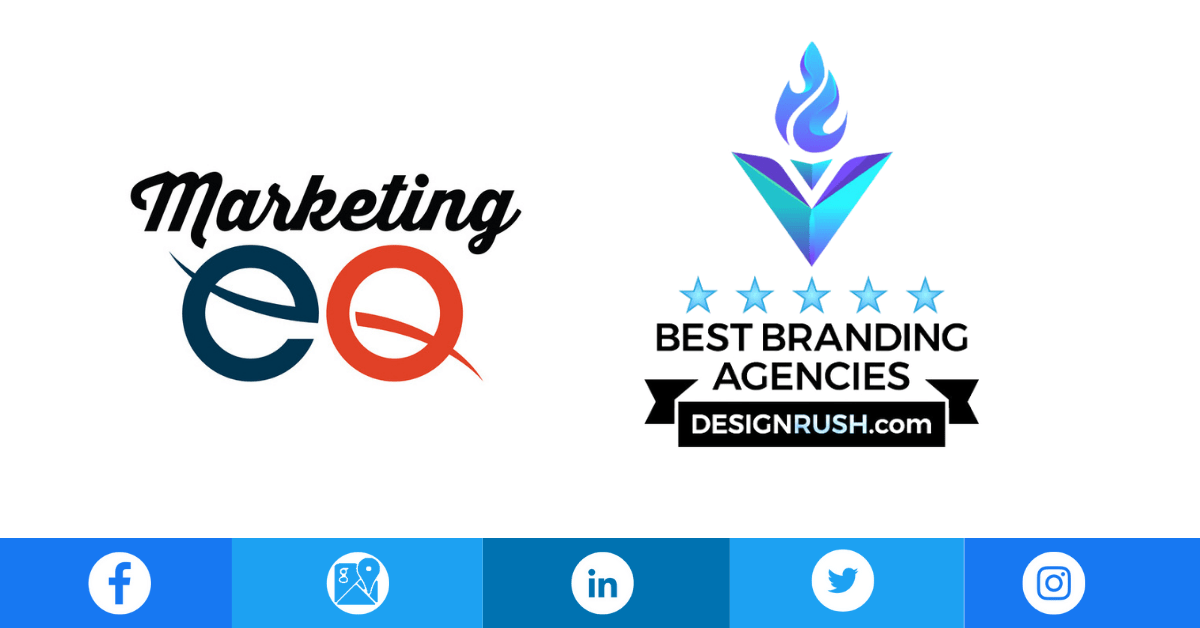 Vancouver, WA — October 12, 2021
Marketing EQ has been recognized as a Top 30 Branding Agency in Washington in 2021 by DesignRush.
DesignRush is a B2B marketplace that connects brands with professional full-service agencies, web design companies, digital marketing firms, and top technology companies.
Their platform lists over 9,300 agencies from over 50 different countries and is consulted by thousands of decision-makers looking to start a project.
We are very grateful for a resource like DesignRush that takes the time to get to know the businesses it represents. Their thorough research and assessment elevates our industry and demonstrates quality standards. We've worked hard to rise to the top. We must remain diligent in our efforts to delight customers and impact the markets we represent. – MEQ Owner, Julie Gorham
Marketing EQ focuses on excellence in communication from brand inception through market growth. Personalization is key to attract and retain audiences for our customers. Branding has become the hallmark of MEQ's success, The assets and strategies the company produces for web, print, electronic media, and events produce the consistency needed for organizations to be remarkable and remembered. MEQ has been in business since 2010 and serves government agencies, small businesses, e-commerce companies, and startups. The company is located at 1314 Kauffman Avenue, Vancouver, WA 98661. For questions, please email hello@marketingeq.com. Or, call (360) 737-9888.