Drive traffic to your website through social media, email marketing, and off-site SEO  to increase web traffic performance
People everywhere are searching for the products and services you offer. Our job is to make sure that they find you, understand why you're the best, and entice them to either purchase today or become a sales lead that can be nurtured. This is done by setting up web pages for conversion purposes that you can measure through analytics. From there, we utilize a variety of tools and services with key messages that drive traffic to those specific pages.
As an inbound marketing agency, we strive to rise to the top of the search rankings for lots of relevant, and high conversion keywords requiring an abundance of on-site and off-site content. This content is based on a very specific strategy we develop together.  This is priority content to attract your top customers who are conducting the search. This makes an inbound marketing strategy the ideal solution to capturing and harnessing "organic" web traffic.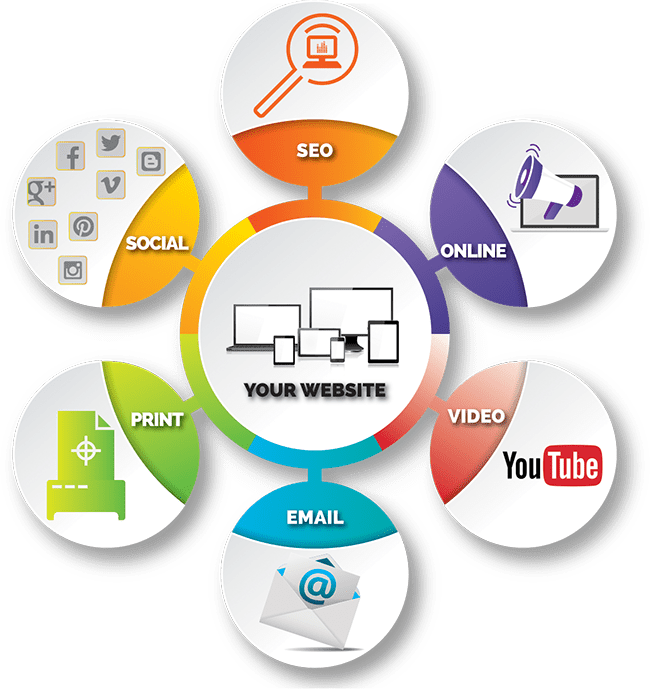 To really kick it up a notch, we always recommend that your inbound marketing strategy be dovetailed with our Search Engine Optimization services; these two programs are designed to work hand in hand and supercharge one another.
Inbound marketing may have a slow build (expect 3-6 months to start seeing significant results), but the long-term benefits are unbeatable: a well-executed inbound strategy can result in a stable stream of new leads for 2-3 years even after you stop putting up new content! The more time you continue to invest into an inbound marketing strategy, the bigger the results can become, and the longer the lingering positive effects will be should you stop investing in it. Contact us today, tells us what you need and schedule your free consultation. Or call (360) 737-9888.
Most companies know that they need to be putting out regular blog articles, Facebook posts, "tweets", LinkedIn updates, Instagram snaps, Youtube videos, and more… But who has time to do all that and still get their core work done? Marketing EQ will take the burden of keeping in touch with existing customers, nurturing online leads and attracting new traffic off your plate with our done-for-you inbound marketing packages!
Breathe deep… We've got your content marketing covered.
Contact us for a free consultation about how our digital inbound marketing services can work for your company.
From our blog: information about inbound marketing