Branding – The building blocks of your company identity

Great branding establishes professionalism and the right personality for your priority customers. The brand experts at Marketing EQ will elevate your company identity like a beacon on a hill. Branding is the foundation of excellence in marketing communication and helps to build top recognition in a sea of customer choices.
Defining a professional brand you are passionate about, and most importantly resonates with your avid fans, is an investment that will pay you back in dividends year over year. It's value is also multiplied over every marketing action.
Every design we initiate is bespoke and hand-crafted, within a fine arts framework.
When your brand design looks irresistible to your customers, and you assert thoughtful communication at all levels, brand loyalty grows. Prestige brands are built around quality design, clear communication, well-designed products, and great customer service. And, naturally, prestige brands command better pricing for their products and services. Ready to capture more revenue too?
Our branding services are dedicated to those who make the commitment to excellence in communication. This is where we begin.
Need a branding audit? Request one here.
Logo design and logo redevelopment – We start small, and build up from there.
A logo is the tenet of branding. A professionally designed logo will speak volumes for your company identity, and set the stage for customer perception and expectation.
Frequently, business owners struggle to put their finger on a design that will naturally fit them – and also fit into a 1″x 1″ square, the minimum requirement for a properly designed logo. The logo must also must be readable and give a hint to what the business is about. The tendency of many designers is to overbuild the thing, or use existing shapes and elements joined together with fonts., which can look messy or busy. And while that may work for some, every design we create is hand-crafted and 100% bespoke. Your logo design will not look like a stock image.
It's important to us that you are head-over-heels about your new brand elements, because it represents the face of your business and will speak volumes, over time.
Whether you need new brand elements, or seek a brand redesign for an existing business, we have the expertise to build and effective brand kit.
Feel like sharing your thoughts? It would be helpful to understand how you see your brand by filling out the aesthetic evaluation. This is one of many tools we use to get the conversation going. It will take a few business days to complete, and we will share the results.
Below is a sample of logos and brand identities we created for our customers. Each tells a different story. What story do you want to tell? Need a new logo? Request one here.
Brand Elements, Branding Guidelines, and Branded Images
Branding is used to identify all the facets of your company identification. When used consistently, this will establish brand recognition.
And while logo development is one of many tools in your brand toolkit, we don't stop there. Branding Guidelines typically include logos, logo usage, fonts, color sets, language and tone rules and usage, branding statements, values, mission and vision, unique selling proposition, pillar words, key concepts, and more. We will work with you to develop everything you need to hit the ground running.
Imagery and photos are also important tools in your brand kit, and we can help with these too. We offer complete design and photography services for ads, banners, business cards, brochures, event materials, printed materials, digital assets and more.

What's next for your brand?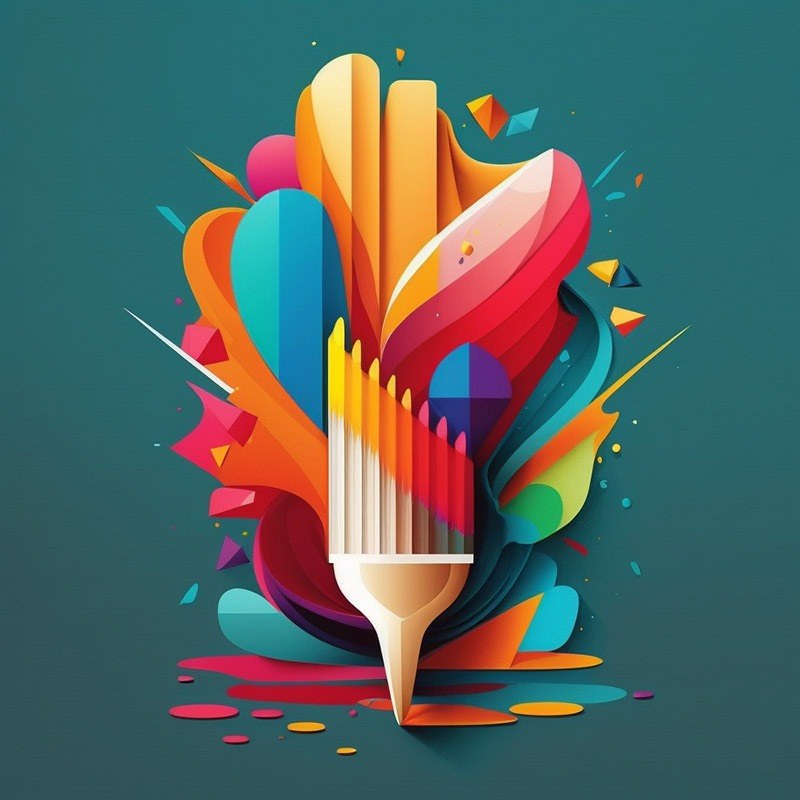 Breathe new life into your brand with a professionally designed and developed WordPress website. We have created dozens of websites to match the new brand look.
Did you know it takes a minimum of 20 exposures for a person to form a conscious impression of a brand? If your brand is inconsistent, that number goes up to 30, 40 or higher, and the impression that they eventually form of you is more likely to be negative. Inconsistency feels unprofessional, sometimes even untrustworthy. Let's get your branding right.
We would love to hear about your project